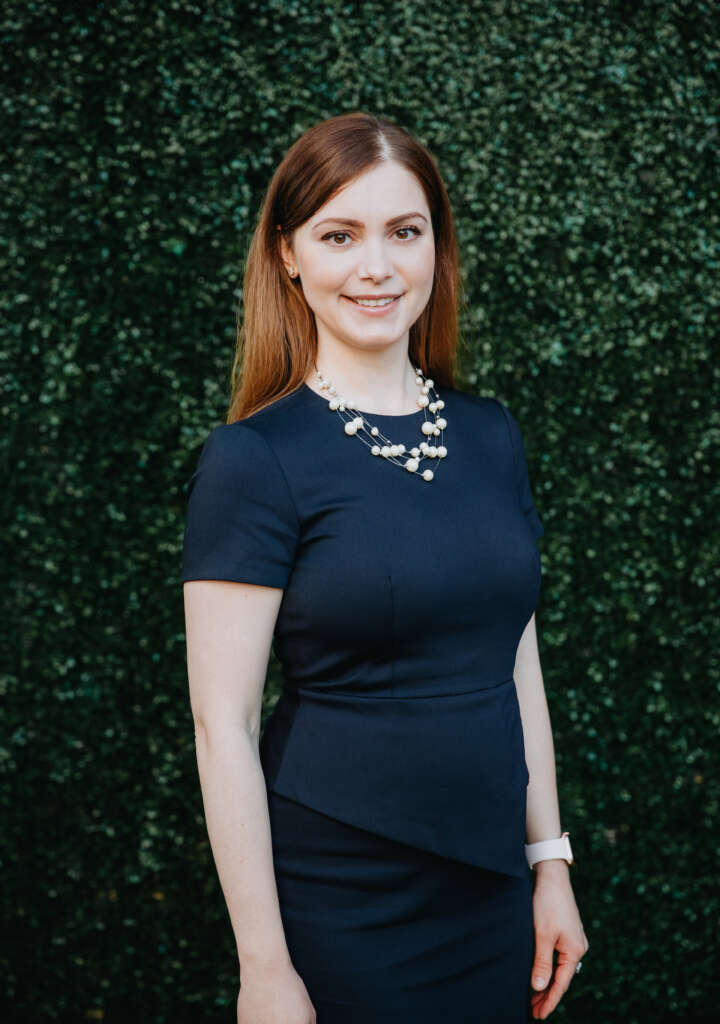 Natalia Ovcharenko, DDS, MSD
Board Certified Periodontist
Dr. Natalia Ovcharenko is a native of Ukraine where she grew up in a family of medical doctors. After graduating from high school with honors and obtaining her Doctor of Dental Surgery degree in 2008 in the top ten of her class, she moved to the United States. Once here, Dr. Ovcharenko continued her education at the University of Louisville School of Dentistry specializing in Periodontics and earned a Masters in Dentistry degree.
Dr. Ovcharenko's passion is to help patients to keep healthy smiles for a lifetime. To achieve this goal, she employs cutting-edge technology such as LANAP® Laser Treatment for gum disease, dental implants, and the latest techniques in extraction and bone grafting. She also specializes in site development and numerous types of gum grafting as well as more traditional types of treatment such as crown lengthening, periodontal surgery, and others.
To keep her patients comfortable and relaxed, Dr. Ovcharenko offers nitrous oxide as well as oral and IV sedation.
Dr. Ovcharenko has achieved Diplomate Status with the American Board of Periodontology. A Diplomate of the American Board of Periodontology (ABP) is a periodontist who has made significant achievements beyond the mandatory educational requirements of the specialty.
Dr. Ovcharenko stays abreast of the latest advances in Periodontics with memberships in many professional organizations including the American Academy of Periodontology, Academy of Osseointegration, International Team for Implantology, and Southwest Society of Periodontists.
In her free time, Dr. Ovcharenko enjoys spending time with her son and daughter, playing racquetball, practicing yoga, hiking, kayaking, and rock climbing with her husband. She is also a happy owner of Sunny, a wonderful orange tabby rescue cat.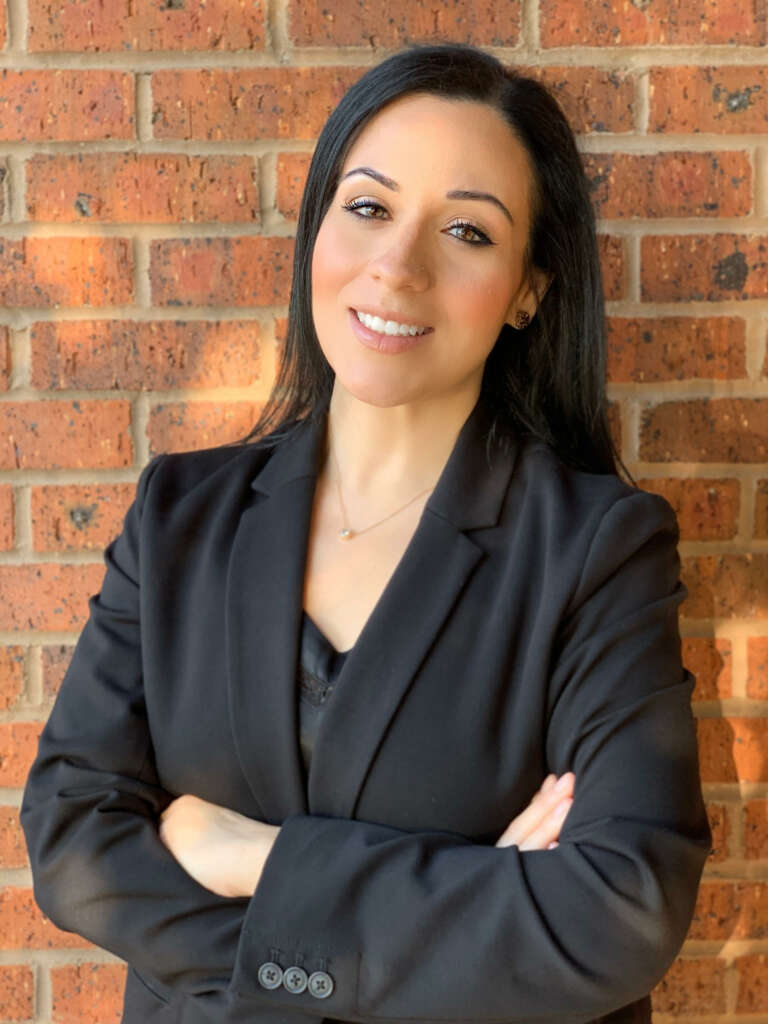 Melissa Rodriguez, DMD
General Dentist
Dr. Melissa Rodriguez began her education at Florida International University in her hometown of Miami, Florida. She received her degree in dental medicine from Temple University in Philadelphia; and went on to complete her residency at St. Barnabas Hospital, a level 1 trauma center in The Bronx.
Known for her compassionate approach to patient care, Dr. Rodriguez values the time she spends with each patient and has a genuine concern for their health and well-being. She is committed to providing personalized care and creating positive experiences. She listens without judgement and strives to provide encouraging support throughout the visit. Dr. Rodriguez has a passion for educating  and empowering her patients and believes that the benefits of maintaining good dental health extend far beyond the mouth.
When not practicing dentistry Dr. Rodriguez enjoys gardening, cooking traditional Cuban cuisine, and spending quality time with her husband, two children and her boston terrier mix, Max.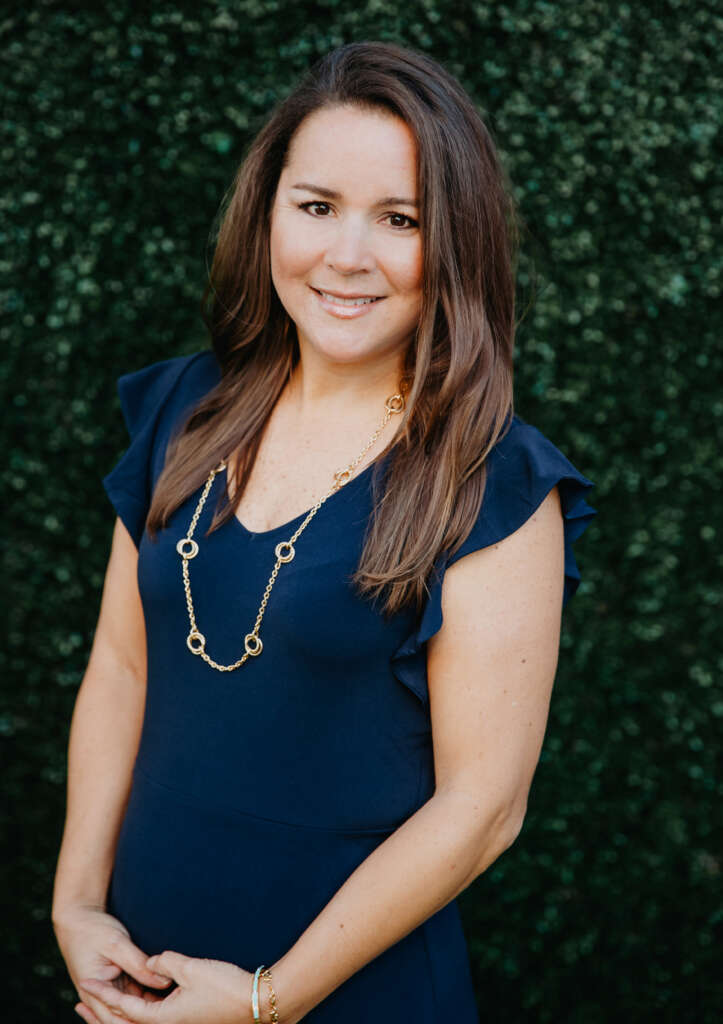 Victoria E. Ortiz-Parsons, DDS, MS
Prosthodontist
Dr. Ortiz-Parsons did her undergraduate work at the Universidad Autonoma de Manizales, in Manizales, Colombia. After working in private practice in Colombia for a year she came to the United States where she did a two year GPR program at the University of Miami/Jackson Memorial Hospital.
Dr. Ortiz-Parsons then completed an implant fellowship at the same institution before coming to Marquette University, where she completed Marquette University School of Dentistry (MUSoD)'s Graduate Prosthodontics Program in December 2005. Dr. Ortiz-Parsons then remained at Marquette University for three years teaching dentistry full-time as an Assistant Professor at MUSoD's Department of General Dental Sciences. Her husband's job change brought her to the Dallas area, where she launched into private practice.
Dr. Ortiz-Parsons also taught in several implant courses throughout the years as an adjunct faculty member at Implant Seminars. Dr. Ortiz-Parsons is a member of the International Congress of Oral Implantology, and the American College of Prosthodontics. Dr. Ortiz-Parsons is fluent in English and Spanish. On her free time she spends time outdoors with her family and dogs, as well as spending time in her community.